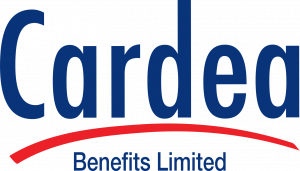 Cardea Benefits Limited (Cardea) is a health claims processing company offering the highest quality claims management services and administration of self-funded plans.

On October 1st 2009, Cardea started its operations as a fully owned subsidiary of Agostini Insurance Brokers (AIB). Cardea was established to define its services from that of the Employee Benefits Department at AIB. This department handled self-funded* plans for five years prior to Cardea's establishment.
Cardea is dedicated to assisting employers establish a more efficient and cost effective health plan for their employees.  Our expertise coupled with state-of-the-art computer software ensures that claims are managed and processed with quality assured. We provide payment of claims in 24 hours and employees can opt to receive payments directly to their bank accounts through an Electronic Funds Transfer.

We are more than willing to address your concerns and providing you with accurate and timely feedback is our priority.  Our success at Cardea is dependent on our team which has a wealth of experience and knowledge in the world of finance and insurance.  Our team is equipped to handle your queries and our client to account servicer ratio is 2:1.
Managing Director, Edison Raphael (F.L.M.I) has over twenty-five (25) years' experience in Employee Benefits and Supervisor, Paulesca Romany-Fournillier has been in the insurance industry for the last thirteen (13) years.  We also have a team of claims adjusters with over twenty-five (25) years' experience combined.
*Self-funding is an alternative way to finance group health plans. This method of financing improves administration services, decreases costs and increases cash flow to pay more claims.
Contact us today for consultation on any of our Services.
We have packages to fit your specific needs.