Mr. H. Alan Alcazar
CHAIRMAN
MR. H. ALAN ALCAZAR
Mr. Alan Alcazar's career in the Insurance Industry spans a 55-year period, commencing at the Bain Hogg Group in London.   He has had extensive International working experience in the areas of Insurance broking and risk management during his tenure of employment at Bain Hogg's offices in London, Birmingham, Bristol and Uganda.
Alan joined AIB on his return from the United Kingdom and was appointed our Executive Chairman in September 2003.   His expertise focuses mainly on the areas of Property and Business Interruption Insurance and Claims Management.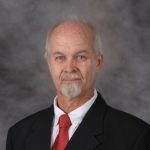 Mr. Robert Lazzari
MANAGING DIRECTOR
MR. ROBERT LAZZARI
Mr. Robert Lazzari started his insurance career in 1973 and has been with Agostini Insurance Brokers Limited for the last thirty-five (35) years. The organization has benefited significantly from the extensive experience he acquired as an account executive, having previously worked with two other major insurance broking firms.
Robert specializes in the management of major private sector and multinational accounts and is also deeply involved in the development of new business. He was appointed to the Board on October 01, 1989 and to the position of Managing Director on August 20, 2003.
Robert is a former president and a current executive member of the Insurance Brokers Association of Trinidad and Tobago.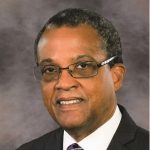 Mr. Peter Clarke
NON EXECUTIVE DIRECTOR
MR.PETER CLARKE
Mr. Peter Clarke is a Financial Consultant.
Peter enjoyed a twenty-two (22) year career in the Stock broking Industry. From June 1984 to January 2000, he was the Managing Director of Money Managers Limited, one of the leading Stock broking Firms in Trinidad and Tobago. On the acquisition of Money Managers by West Indies Stockbrokers Limited (WISE), he became Managing Director of WISE in January 2000 and was appointed Chief Executive of WISE in May 2001, a position he held until his retirement in December 2005.
Peter obtained a Bachelor of Arts Degree from Yale University in 1976. In 1978, he gained a Law Degree from Downing College, Cambridge University and the following year was called to the Bar as a member of Grays Inn, London. He was admitted to practice law in Trinidad and Tobago in January, 1980 and was a Barrister-At-Law in private practice until June 1984.
Peter is a director of a number of companies including Sagicor, the Trinidad and Tobago Unit Trust Corporation, Allied Hotels Limited, and Agostini Insurance Brokers Limited and until recently the Trinidad and Tobago Stock Exchange where he served as Chairman from 1995 to 1999. He is also a member of the UWI Development and Endowment Fund and the Finance Council of the Roman Catholic Archdiocese of Port of Spain. From 2002 to 2005, he was a director of the Trinidad and Tobago Chamber of Industry and Commerce and from 1992 to 1995 was a member of the Betting Levy Board and Deputy Chairman of the Trinidad and Tobago Free Zones Company.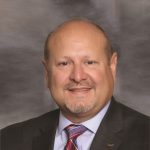 Mr. Eduardo J. Gierbolini
NON EXECUTIVE DIRECTOR
MR. EDUARDO J. GIERBOLINI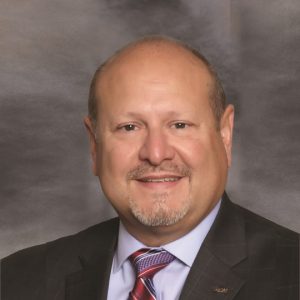 Eduardo J. Gierbolini brings to the board experience with a demonstrated history of over thirty (30) years of working in the insurance industry. Strong business development professional, skilled in Negotiation, Asset Protection, Life Insurance, Property & Casualty Insurance, Health & Benefits, Banking and Credit Analysis.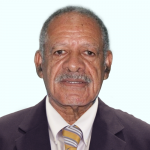 Mr. Hollis Bristol
CHAIRMAN
MR. HOLLIS BRISTOL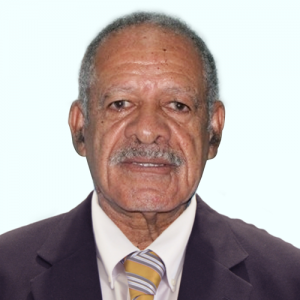 Mr. Bristol's career in the Insurance Industry spans a 47-year period, commencing with Royal Guardian of London.
He joined Barclays Bank on January 1, 1953 and left in August 1959 as Accountant for St. Ann Bay Branch, Jamaica. He returned to St. Lucia and on September 1, 1959 he became a partner in J.E. Bergasse & Co Ltd in which he presently holds the position of Chairman.
He has had extensive working experience in the areas of motor, property and liability insurance and claims management.
He was the Secretary and Acting President of the St. Lucia Chamber of Commerce, President of the Caribbean Association of Industry & Commerce, Mayor of Castries,
Member of Parliament, Parliamentary Secretary to the Prime Minister, and Deputy Chairman, St. Lucia Development Bank.
He played lawn tennis for St. Lucia and was the Captain for the St. Lucia and Windward Islands Cricket and Football side.
Mr. Armstrong Philogene Leon
EXECUTIVE MANAGER GENERAL INSURANCE DIVISION
MR. ARMSTRONG PHILOGENE LEON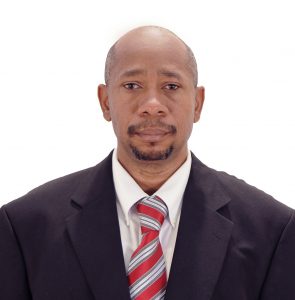 Mr. Armstrong Leon holds an Associateship (ACII) from the Chartered Insurance Institute of London and is a Chartered Insurance Broker. He holds an International Diploma in Management Studies from Cambridge University with distinction and he is a member of the Chartered Management Institute of London, Faculty of Insurance Broking, and the Faculty of Claims.
Armstrong's career in the insurance industry spans over sixteen (16) years in which he has considerable experience in handling all classes of general insurance and the placement of risk in the international market place. Armstrong's expertise concentrates in the areas of Property, Motor, Liability, Accident and Claims Management. He specializes in the management of major private sector and multinational accounts, and is also heavily involved in the development of new business.
Mr. Leon is the executive designated and assigned to coordinate and administer all operational issues arising from the management of portfolio of risk for key accounts.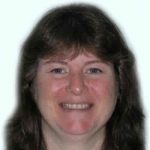 Mrs. Mairi Low
EXECUTIVE MANAGER FINANCE
MS. MAIRI LOW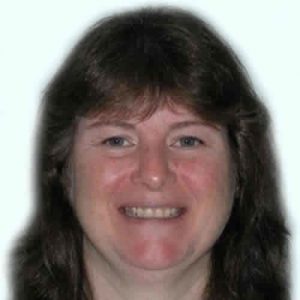 Mrs. Mairi Low joined AIB in December 1996. Her responsibilities include all areas of financial and corporate secretarial activities.
She has a wealth of experience in the field of finance, with a background in auditing and accounting having worked both locally and in the U.K. with the firm of Price Waterhouse Coopers.
Mairi is a Member of The Institute of Chartered Accountants in England and Wales (ACA), a member of The Institute of Chartered Accountants of the Eastern Caribbean and a graduate of The University of Liverpool B.A. (Hon) Accounting.
Mr. Charles A.R. George
CHAIRMAN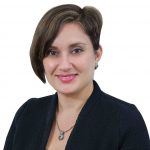 Mrs. Anya Chow Chung
DIRECTOR
MRS. ANYA CHOW CHUNG
Mrs. Chow Chung holds a Bachelor of Laws Degree with Honours from the University of the West Indies and a Certificate in Legal Education from the Hugh Wooding Law School, St. Augustine Trinidad. In 2008, she completed the Directors Accreditation Programme from the Canadian Institute of Chartered Secretaries and has achieved certification from the Caribbean Institute of Forensic Accounting in Conducting Internal Investigations.
During the past seventeen years, Mrs. Chow Chung performed several Managerial roles at Geo. F. Huggins including Manager, Corporate Marketing and Executive Assistant to the Chief Executive Officer. Her responsibilities included overseeing the Company's legal matters as well as its Money Services Business Operations. In 2010, Mrs. Chow Chung was appointed to the Board of Directors of our subsidiary company, Agostini Insurance Brokers (G'da) Ltd., and presently holds the position of Company Secretary.
Mrs. Anya Chow Chung was appointed to the Board of Directors of Geo. F. Huggins in 2012 and has served on several committees including the Strategic Planning and Budget Planning Committees. Effective January 1st 2017, Anya was promoted to the position, Chief Executive Officer.
MRS. DESNOR PAUL
Desnor joined Agostini Insurance Brokers Grenada Ltd in 2007 and served up to 2011, as the Accounts Officer/Customer service Representative.  In 2011 she moved to the parent company, Geo. F. Huggins & Co (G'da) Ltd to fill the post of Assistant Chief Accountant/Supervisor.  In 2015 she was promoted to the position of Company Accountant wherein she ably managed the company's accounting department while maintaining oversight of AIB's accounts.
In February 2018 she returned to AIB Grenada in the position of Manager.  Her responsibilities include managing the day to day operations of the office and overseeing both Corporate and Individual client's risk management.
Desnor currently holds a Master's in Business Administration (MBA) and has also obtained academic qualifications from ACCA and the University of the West Indies (UWI).  She will be pursuing the Advanced CII Qualification.
Contact us today for consultation on any of our Services.
We have packages to fit your specific needs.